Google Webmaster Tools! What's that?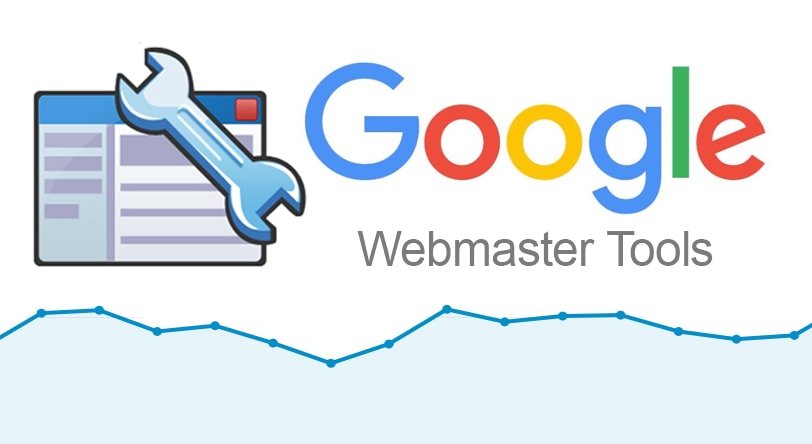 It is not difficult to guess, as the name itself tells that Google Webmaster Tools is a kit of tools for webmasters.
Nevertheless, what you don't know right away is that it is a handy tool-set that allows you to communicate with Google in a better way.
It regulates many aspects of how Google sees your website, such as list the external and internal links to the website, adjust the crawl rate at which Google bot crawls/indexes your website. Check the keywords users categorized to land on your website, as well as the click-through rate for each keyword, browse your site's statistics, and of course, many more.
One issue that needs mentioning is privacy attention. Since you are giving Google full access to your website's stats, you might be worried about how they handle this data. While Google is a legitimate firm, and it is not very likely, they will misuse the information you are sharing with them.
The google webmaster tool (also known as Google Search Console) has evolved a long way. Earlier it was a less useful tool that you can use to check your website and see different errors, but now it has changed a lot.
Google has been adding more features and meaning to the webmaster so that more people, and businesses can take benefits from it.
How To Get Started?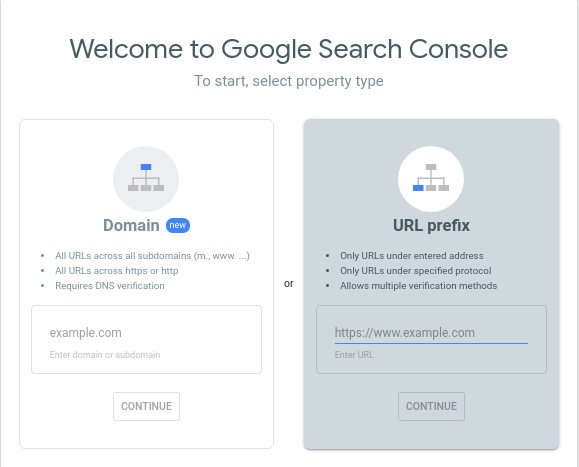 To work on Google Webmaster Tools, you need to first signup on it. After that you need to go through the confirmation process, so that Google recognizes you as the legitimate owner of the website for which you want to use Google Webmaster Tools.
There are many ways to verify the ownership of the website: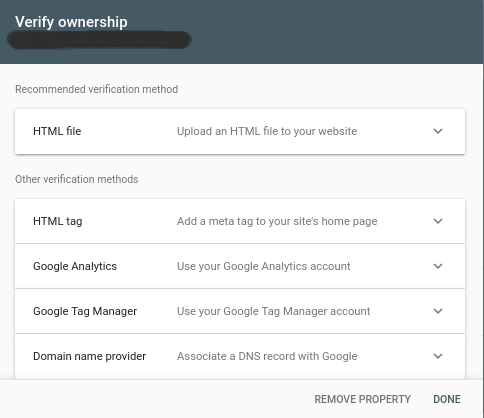 The primary one is to download an HTML file and upload it to the root index of your site.
The next one is to add an HTML tag into the head sectionof your home page, before thesection. If you are using the same Google account for Google Analytics, then the third alternative to verify ownership is through Google Analytics.
There are many other ways to prove ownership, but if you are engrossed in them, examine the Google Webmaster Tools settings, and you will recognize them.
You will notice your website ranking and traffic go up if you use it accurately and it can tell you some mistakes you are making as well. It can also give business owners essential information on how their visitors are reaching their business website. And it monitors any potential spam or security issues.
For SEO actions, Google has provided an array of tools that you can use to improve your conversion rates, analyze your traffic, manage favorite search queries, optimize your website, track and command links and identify feasible site detractors or things that could potentially affect your website rankings.
This in-depth array of tools can be easily seen in the Google webmaster tools dashboard.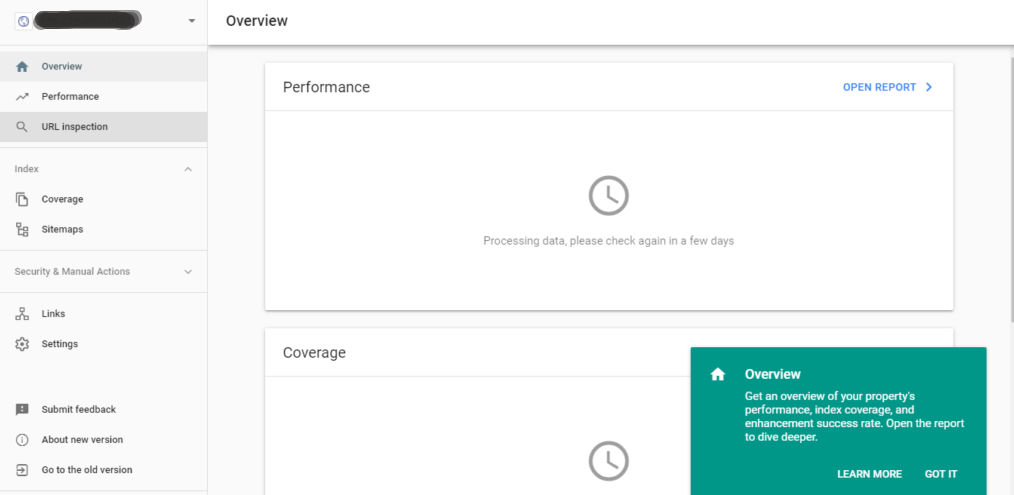 There are many benefits of setting up the webmaster tools for your website. Using the webmaster tools on your website can assure you that you're running a good site with the utmost performance.
1. Verifying Your Website
Verifying your website in the Google webmaster tool is simple compared to what you had to do earlier. The most simple thing to do is by using the alternate method of taking the google to verify a meta tag and adding it to your website home page's header code.
The second most straightforward way is by taking the tracking information and adding it to your website domain information. The third most convenient way is by downloading the google verification page and adding it to a file on the backend of your website. Some of these methods, like the domain information, will take a day for Google to verify.
2. Optimizing the Existing Posts to Increase Traffic
Under "Performance" section, Google lists all the keywords that are used to find your website and the position in the search outcomes. You can review this, improve it and produce better results.
3. Tidy up the site links
While Google starts liking your site, it displays a few additional links within the search results as follows:
Google automatically creates these site links, but within webmaster tools, you have some command over them. You can demote up to 100 separate links so it gives you a better chance of putting in the best connections. By busting links that are not useful, this should help point out the better links, and you'll get more clicks.
4. Resolve all HTML Errors
Google states on some HTML errors that will hit the indexing of your site, so it's essential to resolve these issues. If you address these issues, this will advance the chances of getting more traffic to your site.
5. Helps To Spot Duplicate Content Issues
Google is sincerely shattering down on duplicate content. Sites with such content are typically withdrawn or de-ranked by Google. Using this tool, therefore, you can usually view links to content on your website that aren't taken. These connections would be content that Google isn't displaying generously.
If the number is low, you believably shouldn't worry about it. Nevertheless, if it's on the rise, it could be a clue to the fact that you have a duplicate content matter on your website.
As we all know that structured data markup is vital for SEO, as it helps Google to display your website in a better way. By marking the main data fields on the pages of your website, you can enhance the look of your structured data and boost your rankings in SERPs.
Google has uncovered a solution to this, and it developed a handy tool for daily users with a high level of an organization called Data Highlighter. It is one of the primary means of the Google Search Console and enables you to mark up structured data on your website outwardly the need to use any code.
It informs Google about the nature of information on the page and the tagging data (place, time, event name, cost, and other blueprints). The tool holds a variety of structured data: Events, Software Applications, Eateries, Movies, Books, Products, Articles and more.
It sounds pretty simple. Still, Data Highlighter is not a perfect tool. It is the subject of active conversation among many everyday users. The following list of advantages and drawbacks will help you determine to use it for structured data implementation on your website or not.
Benefits of using Structured Data
Data Highlighter is a free and easy Google tool. You can save money and begin to receive its benefits straight away.
This method gives you the opportunity to markup your events, various outputs, articles and other structured data kinds in a flash.
The tool is very fitting when you're code-illiterate and don't have extra money to include developers to put a schema markup on the website.
Data Highlighter is relatively user-friendly for implementing structured data and can be achieved even by novice users. By using it, you can increase your website's position on SERP.
By learning the traffic of your site, you can begin to understand your audience and how they view your place in search engines. Under the Traffic tag, the Search Queries segment will allow you to look deep into the statistics of how your onlookers are discovering the site.
Here you can inspect what keywords people are using to find you. How frequently those keywords are guiding them to your site, the number of clicks, prints plus their CTR (click through ratio).
Once you have a more in-depth knowledge of your public, you can cater your SEO keywords to them, therefore addressing more traffic to your site.
The "Traffic" tab also allows you to reach your link knowledge. Inbound and internal links are the holy cup for SEO.
Inbound Links:
Links of somebody else's website to yours. Here you need to be looking for quality. The purpose is for high-quality sites with great content, page rank, and appropriate to your demands to link from their page to your website.
It is essential not to have these inbound links always directing to one page. Shift the direction of links to other pages that may not be seen as much to increase your SEO.
Internal Links:
An internal link is one that leads to another page on the corresponding website.
The more links that point to a distinct page, Google recognizes that as the page having a perceived value.
Internal links help to promote the movement of your visitor to your site.
Under the "Optimization" tab, there are two primary tools, HTML Improvements and Content Keywords. HTML Improvements shows your Meta information, title tags and non-indexable content.
By approaching these, you may help improve your site's user experience and display. The Content Keywords page lists the most relevant keywords and their alternatives Google found when crawling your site.
Using these keywords in combination with Search Queries provides insight into Google's version of your site's content.
Following are the sections in the newly introduced Google Search Console:
Performance Section
This section defines some important parameters associated with the website. It includes all the queries for which your website has appeared and total number of clicks and impressions for that particular user query for a particular time period. You can also get Total Clicks, Total Impressions, Average. CTR and Average Position for all the user queries for a specific period of time.
URL Inspection
This section is available at the top of Google Search Console. It is used to check indexing status of any URL associated with your website. It will list the indexing status, mobile friendliness, sitelinks associated with a particular URL. You can also request indexing of a URL if it is not indexed on Google.
Coverage
It provides the status of URL coverage and indexing. It will report if there is any indexing issue associated with any URL of the website.
Sitemaps
In this section, you can submit the XML sitemap of your website for proper crawling and indexing of all the URLs of the website that are mentioned/added in the XML sitemap.
Mobile Usability
This section is to check all the mobile usability related issue associated with the website. If there is any such issue in the website, it will be listed here and you can check detailed information for resolving the same here only.
Security and Manual Actions
In this section, you will get information about all the security issues (if any) associated with your website according to Google. You can then take necessary actions to resolve the issue. It will also list all the manual actions then you are required to take and which are necessary to keep your website in Google's index without any issue.
Links
This part defines and lists all the external and internal links of a website. The external links are usually known as Backlinks. You can check the websites that are linking back to your website very easily with this section. You can also check the "Top Linking Sites" and "Top Linking Texts".
With all these details, it is quite obvious that now you have a very good understanding of Google Search Console (Google Webmasters). For more information like this, you can check out our other articles as well.